Welcome to Believers' Academy--an exclusive benefit for Partners!
Believers' Academy is an online learning center with video courses tailor-made for today's busy lifestyle. Learn what you want, when you want and take your faith to the next level.
The best part is, the lessons here are free! To continue to get full access, consider becoming a KCM Partner. Curious about Partnership? Click here. Want to become a Partner today? Click the 'Yes' button below the video.
...and receive full, access to Believers' Academy and the Partner Community! Partnership is saying "Yes! I'm standing with you in faith. It's about praying for one another, joining resources, standing together and changing the world!
Check out our latest course updates
We're adding new Believers' Academy courses and lessons regularly, so be sure to check back often for the latest. Topics include faith, finances, relationships, healing and much more!
Updated April 2018
Here is a series of 19 life-changing teachings that are full of great revelations from the Word of God presented for your encouragement and spiritual growth. You'll enjoy the wisdom and understanding you'll receive by listening and applying the truths taught in these lessons.
Lessons Include
Reigning in Life Through Jesus
Seeing Jesus in Every Book of the Bible
Put On the Glory of God
God Has a Plan for You
Seek God for the Answer
It Is Finished!
Agents of Supernatural Provision
Have Great Faith
Humble Yourself and Pray
Receiving What God Has Already Given
Expect Daily Benefits From God
Faith for Life
God's Health and Wellness Plan
The Way of Cain
Faith That Moves Mountains
The Rewards That Come From Honor
Woman, See Yourself as an Answer
The Year of the Overcomer
How to Detox Your Brain
Updated April 2018
The moment you were born again, the Holy Spirit came to live in you, and He's ready to comfort and guide you anytime day or night. These three lessons will increase your understanding of who the Holy Spirit is, how He works and how you can get what He's giving. Check it out!
Lessons Include
Who Is the Holy Spirit
How the Holy Spirit Works
Get What God Is Giving
Updated April 2018
How do I become a Christian? What about the infilling of the Holy Spirit? What should I expect when I read and study the Bible? These are all good questions, and you need answers, not only for yourself, but also for those you desire to be born again and grow as a Christian. Watch "The Beginner's Guide to Christianity" for more info.
Lessons Include
How to Become a Christian
How to Be Filled With the Holy Spirit
What Next?
Exclusive Content for Partners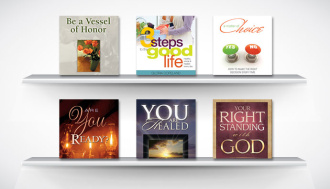 Need a breakthrough? Choose from dozens of books to download, enjoy and put into practice!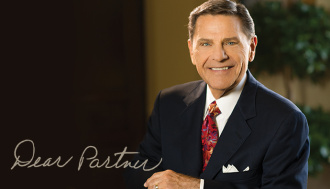 Read Kenneth Copeland's latest monthly letter to Partners and be blessed by the life-changing Word inside!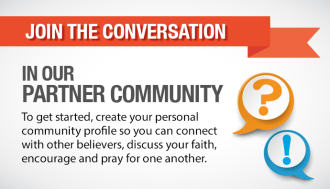 Connect with other Partners, join groups and grow together in a safe, Christian community just for you!